Commissioner Members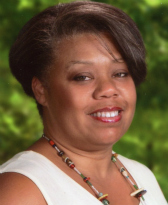 Jeanne Tyler, Chairperson
Jeanne Tyler is the California School Employees Association (CSEA) appointee and has held that position since 2001. She is dedicated to upholding the rules and  regulations to support the classified staff of the district. Having four children of her own, who have been students of Monrovia schools, she understands how all employees of the school district are important to the growth of a child. Jeanne takes her appointment to the Commission seriously and does her best to ensure that classified staff are treated with fairness and professionalism.
Norberto Tito Moraga, Vice-Chairperson
Tito was born in Benson, Arizona, and was raised in Brawley, California. After graduation from Brawley Union High School, he enlisted in the US Army, serving as a Military Police, Sentry Dog Handler. Upon leaving the military, he moved to the Los Angeles area, settling in Monrovia, and raising his twin daughters who graduated from Monrovia schools and from Cal Poly Pomona. Tito proudly worked for the Monrovia Unified School District for 28 years in the Maintenance Department and in Technology Services. In addition, he served Monrovia's CSEA Chapter 20 as President and Negotiations Chairperson for 15 years, and in many other capacities and on many committees over the last 13 years. He is looking forward to working with MUSD and with all classified employees for the next three years.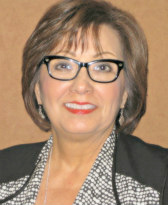 Lupe Davis, Commissioner
Lupe was born and raised with her three brothers locally in Pasadena, California; after her family moved to Monrovia, she attended and graduated from Monrovia High School. Lupe and her husband, Ed, raised their two children in Monrovia where they attended Monrovia schools. Lupe was appointed to the Personnel Commission by the Board of Education, and she has served in this position since 2001. She recently retired from her position of Branch Manager of Arcadia Foothill Federal Credit Union. Lupe and her family are proud to be Monrovians, supporting the community and the Monrovia Unified School District.
You may reach any of the Personnel Commissioners at their designated email address:
[email protected]
.